Queer Youth Together (QyouT), Wed 15th Nov 5.30pm-7.30pm
Food, discussion & just having fun – Boot camp and exercise in the park!
RCA, Dare Cafe, 45 Goldsmith St, Gouburn, Fri 17th 6.30pm – 8.30pm
Pot luck dinner & gathering
Springout Parade &  BBQ lunch Glebe Park Sat 18th Nov
Markets @ The Hub:

    Rummage Sale will be held inside the Diversity ACT yard!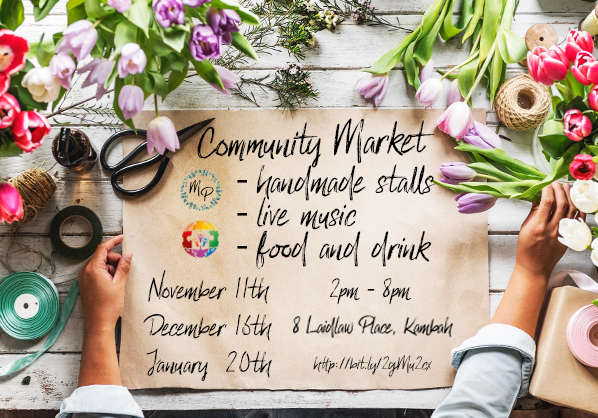 As this is an outdoor market and on public land, there are a few rules. If you put up a marquee you must use weights and not pegs. Any damage in your space will have to be paid for.

The market maybe canceled the day before if there is bad weather, you will be issued a full refund. Some form of sun protection for your stall is recommend.
I will not be offering hire or power for vendors (food vendors will have power). All items that you are selling must be handmade/new.
There is a car park at Diversity ACT for stall holders. Bump in for the event will be from midday.
 Alison Malmberg

Events like Market Day @ The Hub will assist us in maintaining the running of LGBTIQ services for the Canberra Region.