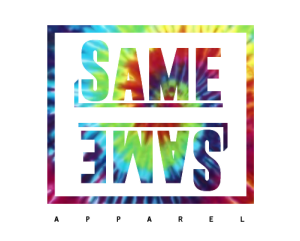 Same Same Apparel is a gender neutral clothing line targeted at the LGBT+ community and its many allies. It was founded in mid 2016 by 2 best friends from Canberra who want to show support and raise awareness for people struggling with their sexuality/acceptance.
Not only do we provide designs that show strong and important messages – but we also donate 10% of our profits to Diversity ACT. Use the code word DIVERSITY when you order!
Same Same Apparel – Wear it with pride!