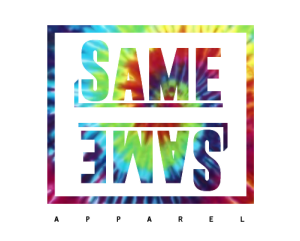 Same Same Apparel is a gender neutral clothing line targeted at the LGBT+ community and its many allies. It was founded in mid 2016 by 2 best friends from Canberra who want to show support and raise awareness for people struggling with their sexuality/acceptance.
Over the past year or so Same Same Apparel have provided us with sponsorship.  They are moving Interstate but we ask you that you continue to support them as they will continue to sponsor LGBTIQ community organisations in their new location!
THANKS, SAME SAME!
Same Same Apparel – Wear it with pride!