Drop in @ The Diversity Hub operates whenever we are open!

OCTOBER
Mental Health Week Events: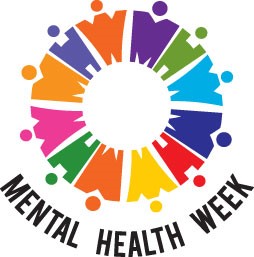 Telling our Stories II – Volunteers Are Awesome! Saturday, October 13 at 2 PM – 4 PM , 101 Cowlishaw St Tuggeranong
Our Mental Health Week event celebrates our volunteers. Volunteering is not only good for the people that you help, but it's also good  for your mental health too!
 Rainbow Christian Alliance, Sunday 14 Oct, 6.00pm-8.00pm, Erindale Neighbourhood Centre, Wanniassa. Praying & Meditation is good for your mental health!  pot luck dinner and discussions
Committee Meeting – Monday 15th Oct 5.45pm
Queer Youth Together, Wed 17 Oct,  5.30pm-7.30pm  Drop-in & Poverty Week
RCA, Dare Café, Fri 19 Oct, 6.30-8.30pm, Wesley Tearooms, 45 Goldsmith St, Goulburn. pot luck dinner, fellowship and discussions
The Miseducation of Cameron Post.

 
QyouT is going to the movies

– family and friends are welcome to join us. 

Mon 22nd October at 7pm at Dendy Cinemas Canberra, ACT

From writer/director Desiree Akhavan and based on the celebrated novel by Emily M. Danforth, The Miseducation of Cameron Postfollows Cameron (Chloë Grace Moretz) as she is sent to a gay conversion therapy center after getting caught with another girl in the back seat of a car on prom night. Run by the strict and severe Dr. Lydia Marsh (Jennifer Ehle) and her brother, Reverend Rick (John Gallagher Jr.)—himself an example of how those in the program can be "cured"—the center is built upon repenting for "same sex attraction." In the face of intolerance and denial, Cameron meets a group of fellow sinners including the amputee stoner Jane (Sasha Lane), and her friend, the Lakota Two-Spirit, Adam (Forrest Goodluck). Together, this group of teenagers form an unlikely family as they fight to survive.

Please note that The Miseducation of Cameron Postis rated M.

To book a ticket, please go to https://fan-force.com/screenings/the-miseducation-of-cameron-post-dendy-cinemas-canberra-act/

Queer Youth Together, Wed 24 Oct,  5.30pm-7.30pm  Gaycation

Fundraising Sausage Sizzle, Saturday 27 Oct, 9.00am-4.00pm, South car park entrance, Woolworths, Mawson, A.C.T

Queer Youth Together, Wed 31 Oct,  5.30pm-7.30pm  Drop-in  & Communication

 

NOVEMBER                   Woohoo it's SpringOut!

RCA, Dare Café, Study Group, Fri 2 Nov, 5.00pm-6.30pm, Iona Room, Wesley Tearooms, 45 Goldsmith St, Goulburn.

Sat 3 Nov FAIRDAY at Gorman House, Ainslie Avenue, Reid

Queer Youth Together, Wed 7 Nov,  5.30pm-7.30pm  Tie-Dye with Shay

Fundraising Sausage Sizzle, Saturday 10 Nov, 9.00am-4.00pm, South car park entrance, Woolworths, Mawson, A.C.T

Rainbow Christian Alliance, Sunday 11 Nov, 6.00pm-8.00pm, Tuggeranong Uniting Church Auditorium, Wanniassa. Guest Speaker Rev Jo Inkpen, Australia's first Transgender Anglican Minister "Becoming more truly who we are" pot luck dinner and discussions

Committee Meeting – Monday 12th Nov 5.45pm

Queer Youth Together, Wed 14 Nov,  5.30pm-7.30pm  Drop-in

RCA, Dare Café, Fri 16 Nov, 6.30-8.30pm, Wesley Tearooms, 45 Goldsmith St, Goulburn. pot luck dinner, fellowship and discussions

Queer Youth Together, Wed 21 Nov,  5.30pm-7.30pm   Adventure park &  BBQ

Queer Youth Together, Wed 28 Nov,  5.30pm-7.30pm  Drop in / Planning Mural

DECEMBER

Fundraising Sausage Sizzle, Saturday 1 Dec, 9.00am-4.00pm, South car park entrance, Woolworths, Mawson, A.C.T

Queer Youth Together, Wed 5 Dec, 5.30pm-7.30pm  Mural with Maddie

RCA, Dare Café, Study Group, Fri 7 Dec, 5.00pm-6.30pm, Iona Room, Wesley Tearooms, 45 Goldsmith St, Goulburn.

Rainbow Christian Alliance, Sunday 9 Dec, 6.00pm-8.00pm, Erindale Neighbourhood Centre, Wanniassa. pot luck dinner and discussions

Committee Meeting – Monday 10th Dec 5.45pm

Queer Youth Together, Wed 12 Dec, 5.30pm-7.30pm  Drop-in / Consent

Queer Youth Together, Wed 19 Dec, 5.30pm-7.30pm  Pool party &  BBQ (off premises)

RCA, Dare Café, Fri 21 Dec, 6.30-8.30pm, Wesley Tearooms, 45 Goldsmith St, Goulburn. Christmas pot luck dinner

Fundraising Sausage Sizzle, Saturday 22 Dec, 9.00am-4.00pm, South car park entrance, Woolworths, Mawson, A.C.T

Queer Youth Together,  TBC Holiday break ??

JANUARY 2019

Queer Youth Together, Wed 2 Jan,  5.30pm-7.30pm   TBC Holiday break ??

RCA, Dare Café, Study Group, Fri 7 Dec, 5.00pm-6.30pm, Iona Room, Wesley Tearooms, 45 Goldsmith St, Goulburn.  TBC Holiday break ??

Queer Youth Together, Wed 9 Jan,  5.30pm-7.30pm  TBA

Rainbow Christian Alliance, Sunday 13 Jan, 6.00pm-8.00pm, Erindale Neighbourhood Centre, Wanniassa. pot luck dinner and discussions

Committee Meeting – Monday 14th Jan 5.45pm

Queer Youth Together, Wed 16 Jan,  5.30pm-7.30pm  TBA

RCA, Dare Café, Fri 18 Jan, 6.30-8.30pm, Wesley Tearooms, 45 Goldsmith St, Goulburn. pot luck dinner, fellowship and discussions

Queer Youth Together, Wed 23 Jan,  5.30pm-7.30pm  TBA

Fundraising Sausage Sizzle, Saturday 26 Jan, 9.00am-4.00pm, South car park entrance, Woolworths, Mawson, A.C.T

Queer Youth Together, Wed 30 Jan,  5.30pm-7.30pm  TBA