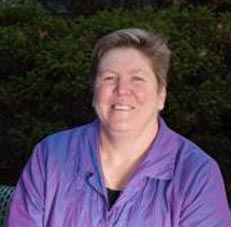 President

Delia retired from the Australian Federal Police (AFP) with 31 years experience including  A.C.T.  Community policing, Family Violence and Victim Liaison.  She served on several UN & International policing missions, and has had strong involvement within the A.C.T. LGBTIQ community for many  years
She wrote & conducted AFP GLLO training and presented on the AFP Diversity networks at national and international conferences. As former GLLO chair, she was a strong  influential voice and also served on the AFP Diversity Council.
Since leaving the AFP, she has dedicated her time to Diversity ACT including conducting LGBTIQ training for organisations.  She undertakes other volunteer work and obtained a Cert IV in Telephone Crisis Support.  Delia completed a Diploma of Counselling in 2016-17 and is currently undertaking a Grad Dip in Relationships Counselling.  She is the ACT Senior Volunteer of the Year 2018.
Treasurer
Doug is always providing us with unique and fresh perspectives from the eyes of an artist and small business owner with a background in I.T.   Doug has has vast previous experience with Community organisations and committees.
Secretary
Megan is an educational researcher, a high school teacher, a disability education advocate and social justice activist. Like most other Australians, Megan has numerous members of the LGBTIQ+ community in her family and social network. Megan's passion for social justice has lead her to many interesting places, including the back of a police paddy wagon after being arrested for trespass, when she refused to stop praying in Senator Seselja's office. She has been a member and active supporter of Diversity ACT for several years. With her Uniting Church hat on, Megan is actively involved in the leadership team at Rainbow Christian Alliance.
Having served on committees and in executive roles for numerous community organisation, Megan is looking forward to expanding her role with Diversity.
Vice President
Shay-Leigh is currently a Diploma of Community Services student.  She is very passionate about social justice, human rights and loves working with our youth group, Queer Youth Together.  Diversity holds a very strong place in her heart as a member of our community. Shay-Leigh admires the work of Diversity ACT and hopes to see us become the main outreach service for Canberra's LGBTIQ people. At the A.C.T. Youth Awards in April, Shay-Leigh received the Personal Achievement Award for 2018
Committee
Rev. Anne Ryan has had a long-term concern for social justice for LGBTIQ people.  Anne recently retired as the Minister at Tuggeranong Uniting Church (TUC) .  She  has worked in a number of areas of Ministry including in Surrey Hills in Sydney where she worked closely with the LGBTIQ community.  Anne developed close ties with Diversity ACT during the last few years and her church has provided resources and assistance to those in need, particularly at Christmas.
Anne has also been working to assist LGBTIQ Christians who have been disconnected from and hurt by Churches. Anne is integral in the Rainbow Christian Alliance, a joint project between Diversity and TUC that has now been active in Canberra since mid 2015 and in Goulburn since February 2016.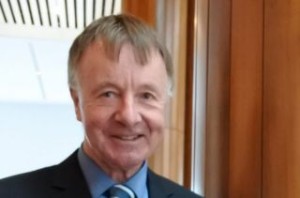 Committee
Bruce is retired from ANU.  He has a wealth of experience that he brings to the organisation from working within an academic environment and of course having been on numerous committees.  He tells us he is known at the dictionary man.  His bio from ANU speaks for itself
Dr Bruce Moore was Head of the Australian National Dictionary Centre from 1994 until his retirement. Before 1994, he taught Old and Middle English Language and Literature at Sydney University, Monash University, and the University of New South Wales. His monographs include Speaking Our Language: The Story of Australian English (2008) and What's Their Story: A History of Australian Words (2010). He edited a number of dictionaries for Oxford University Press Australia, including the Australian Oxford Dictionary, the Australian Concise Oxford Dictionary, and the Australian Pocket Oxford Dictionary. His new edition of the Australian National Dictionary was published by Oxford University Press in 2016.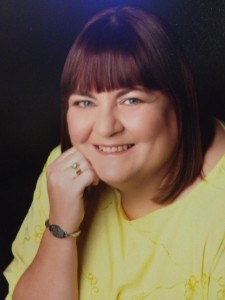 Social Worker
Michel is a Social Worker currently employed in her own social work practice with extensive experience in Mental Health and the NDIS.
Michel is supportive of the LGBTIQ+ Community and has been an integral part of our team since 2014 and has assisted in rebuilding of Diversity ACT's foundations. Michel has decided to step back from the committee at this time but will continue to have involvment with Diversity ACT